Main information:
Information for visitors
Ticket booking system
Please reserve your tickets in time!
Please note that entrance tickets for a particular day may be sold out. We would therefore ask you to reserve your tickets well in advance.
Important note if you want to visit Linderhof AND Neuschwanstein:
Please note that Neuschwanstein is more frequented than Linderhof. It is therefore advisable to make reservations in Neuschwanstein before planning your visit to Linderhof.
Linderhof Palace has a checkout and reservation system that assigns visitors fixed entry times and guided tours of the palace. Tickets and guided tours can be purchased or reserved up to 6 months in advance in our ticket shop.
We kindly ask school classes to only enquire about the guided tour reservations (without ticket purchase), as the accompanying teachers usually receive free admission. A purchase of tickets is therefore not necessary.
Further for groups of 15 persons or more, however, tickets with specific visiting time can be reserved by e-mail, post or fax for an additional prepaid charge.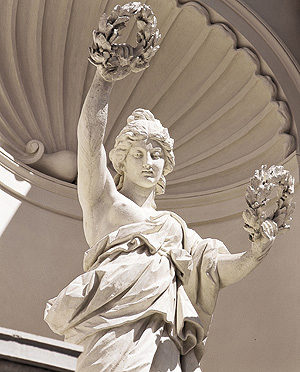 In order to reserve tickets, please download and complete our form and send it by e-mail, post or fax to the following address:
Schloss- und Gartenverwaltung Linderhof
Linderhof 12
82488 Ettal-Linderhof
Germany

Phone +49 - (0) 88 22 - 92 03-0 or -21
Fax +49 - (0) 88 22 - 92 03-11
sgvlinderhof@bsv.bayern.de
Here you can find our data protection declaration
Thank you for your cooperation
| top |