Main information:
Linderhof Park
Water parterre and royal lime tree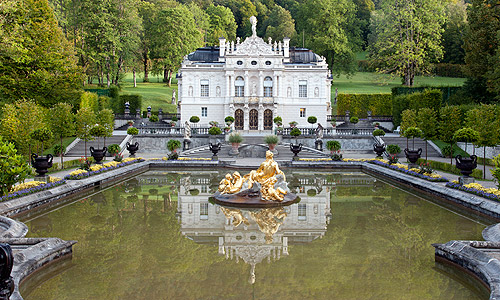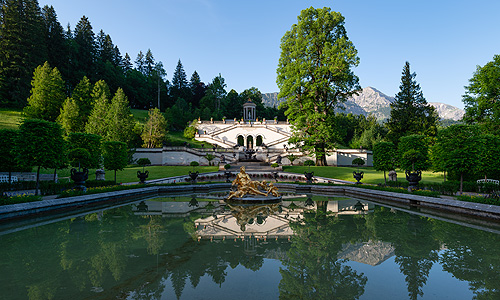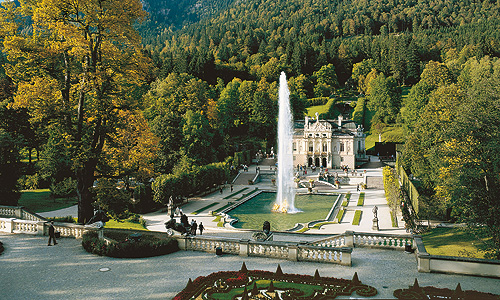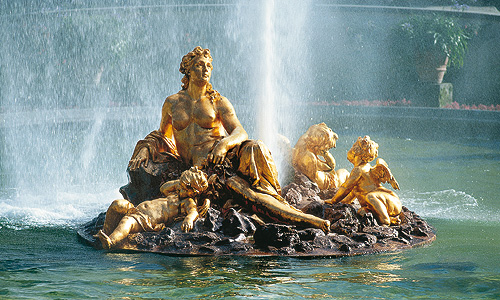 The geometric garden area surrounded by hornbeam hedges is dominated by a large pool with the gilt fountain group "Flora and putti". The fountain, operated solely through the pressure of the natural gradient, can rise up to 22 m into the air.
The massive tree that disturbs the geometry of the design, a lime tree around 300 years old, is said to have given the farm originally on this site – and hence also the palace – its name. At the time of Ludwig II there was a seat in the tree.
---