Main information:
Linderhof Park
Venus Grotto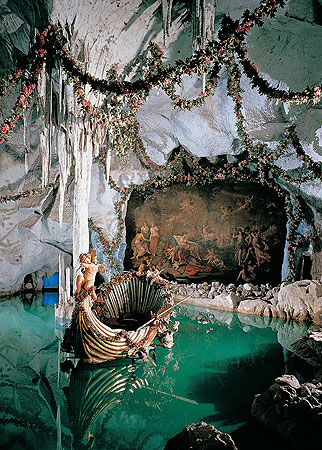 The artificial dripstone cave with its lake and waterfall was modelled on the Hörselberg from the first act of the Wagner opera "Tannhäuser".
This natural stage, built in 1876/77 by the landscape sculptor A. Dirigl, was lit by arc lights. The electricity for this was generated by 12 dynamos in the machine house 100 m away, one of the first electricity works in Bavaria.
The Venus Grotto features a "royal seat", a Lorelei rock and a gilt boat in the shape of a shell.
---