Main information:
General information for visitors
Current information / Coronavirus
According to the current legal situation, an opening of our houses is possible depending on the local seven-day incidence.
Linderhof Palace is open at present; a visit is only possible as part of a guided tour (clearly reduced group size).
An online reservation via our reservation website is required for the visit (maximum 2 days in advance; booking deadline for the next day is always at 5 pm).
After a successful reservation, you will receive a confirmation which must be presented at the time of your visit. Unfortunately, admission without this confirmation is not possible.
Please take into account waiting times and restrictions such as altered routes or room closures.
Due to the restrictions imposed by hygiene regulations, the number of available parking spaces has been considerably reduced; please note the information provided on site.
The official hygiene and conduct rules of course apply for visits to all the sights and notices will be posted in each place as a reminder.
Here you will find a list of currently open/closed houses as well as general information and FAQs for visiting our sights during the restrictions due to COVID-19.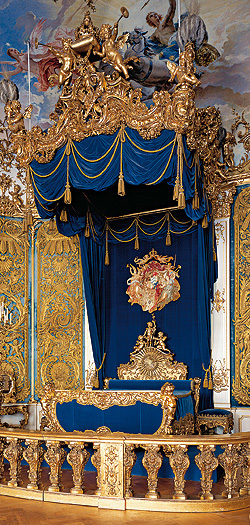 Information for people with a handicap
Here you will find some information to prepare your visit to Linderhof Palace if your mobility is restricted or if you are visually or hearing impaired.
Plan of Linderhof Palace and Park
Here you will find a plan of the Linderhof grounds.
Photography and filming
Taking pictures or filming is unfortunately not allowed in the palace, in the royal lodge and in the King's House on Schachen. Photo and film shootings are basically subject to approval and charges. Here you will find information on photography permits / film permits. Taking pictures of the outside of the buildings for private use does not require a permit.
The Linderhof Palace complex is part of the Ammergebirge Nature Reserve: the flying of model planes and drones / multicopters is therefore prohibited.
Wi-fi
Free wi-fi is available in the following areas: From Linderhof Palace over the Water Parterre to the Terrace Gardens as well as in the beer garden and near the cash desk.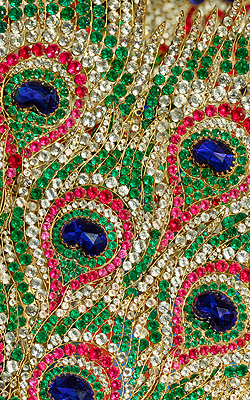 Bulky items
Bulky items may not be taken into the palace. Lockers are available opposite the Schlosshotel for large bags, rucksacks, photo equipment etc. A number of lockers for smaller items you can find near the toilets at the palace.
Prams and child carriers can be left at the palace entrance.
No liability can be accepted for items deposited in lockers or at the entrance.
Dogs
Dogs may only be taken into the palace if they are carried. Unfortunately, we cannot offer supervision for animals brought along. Please keep dogs on an lead in the park.