Main information:
Information for visitors
Reservation request for groups of 15 persons or more
For groups of 15 persons or more tickets with specific visiting time can be reserved by e-mail, post or fax; a fee of 1,- Euro per person will be charged for requests.
The request must be made at least 14 days before the tour date. You will first receive an invoice for the reservation fees. Only after receipt of payment can your request be processed.
Upon receipt of the booking confirmation, your reservation is complete. Reservation fees are non-refundable. Payment for tickets must be made on site.
Please download our form and fill in all fields completely. Then send this by e-mail, post or fax to the address below.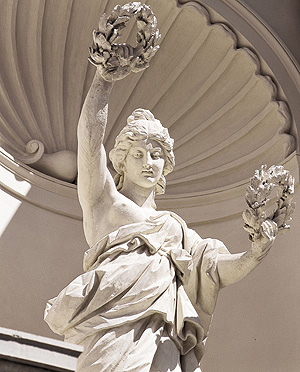 In order to reserve tickets, please download and complete our form and send it by e-mail, post or fax to the following address:
Schloss- und Gartenverwaltung Linderhof
Linderhof 12
82488 Ettal-Linderhof
Germany

Phone +49 - (0) 88 22 - 92 03-0 or -21
Fax +49 - (0) 88 22 - 92 03-11
sgvlinderhof@bsv.bayern.de
Here you can find our data protection declaration
Thank you for your cooperation